ESB series brakes
All
Product Code:
ESB series brakes
Availability:
In Stock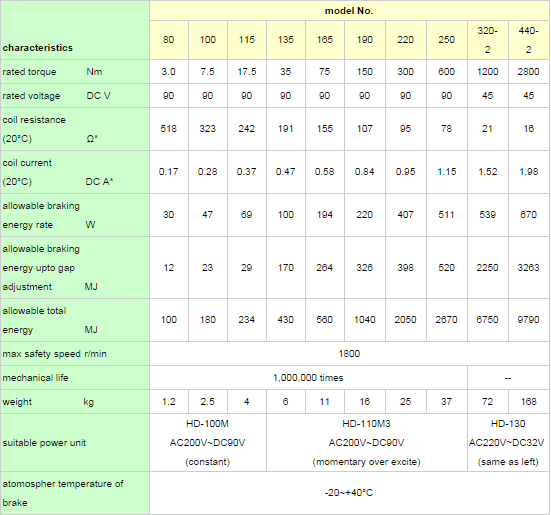 Note:
1.The insuration level of our standard coil is E class (120°C).
2.The initial braking torque on delivery is 50~60% of the rated value and it increases after preperatory operations.
3.Standard shaft direction. is horizontal. Please refer to us for vertical use.
# Shows special type with different shape from the fig. Bellow.
Please refer us about the dimensions not shown above.
| | |
| --- | --- |
| ・ Special input voltage | : Except 200V AC. |
| ・ Low noise type | : Applicable for model 135~250. Mark K. |
| ・ Stronger type | : Applicable for model 100~250. Mark V. |
| ・ Manual release handle attached | : model 100~165. Mark L./190~250. Mark H. |
| ・ Low noise type | : Applicable for model 190~250. Mark N. |
| ・ Low temperature rise coil | : Applicable for model 135~250. Mark D. |
| ・ Adjustable torque type | : Applicable for model 100~250. Mark T. |
Fax: (65) 6841 6824
Email: ksengspt@singnet.com.sg